Our Massage & Healing Services
In Bioviva, couple massage is a great way to relax and rejuvenate both you and your loved one. Do something new, give your partner this experience. This massage increases the feeling of affection and intimacy by releasing oxytocin, serotonin and dopamine; these help couples feel connected and happier. This isn't just for couples only but friends and family members can also enjoy this invigorating experience together.  During this therapy, one massage therapist is assigned to each individual so that massages can be provided simultaneously.
This can also be combined with any other spa treats to have a more fulfilling spa experience.
Duration: 60 -90 minutes
N47,500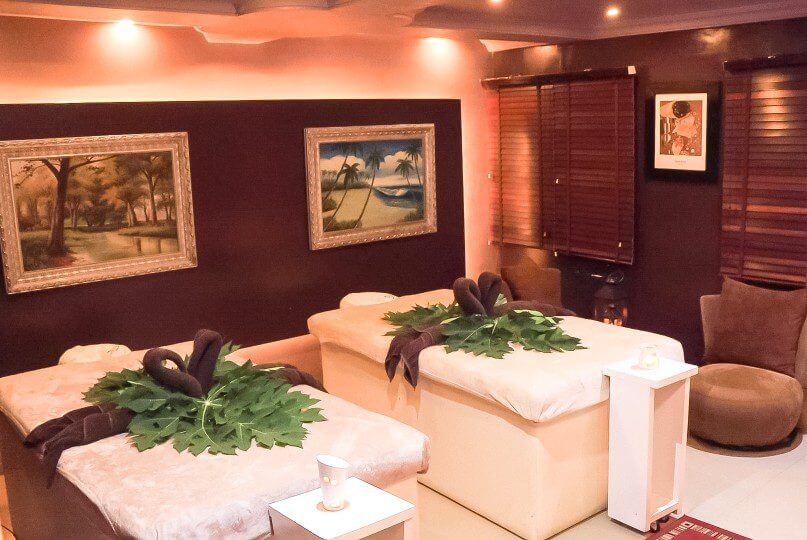 In Bioviva our Swedish massage is often used as part of treatment program for illness, injury, disease and relaxation.  Swedish massage helps address every aspect of health—mind, body, and spirit—in order to promote wellness. Since massage therapy has physical, mental, and emotional benefits; Swedish massage is an effective treatment to compliment medical treatment. It reduces stress, relieves pain, increases blood circulation and relaxes the nerves. This enables prescribed drugs to work faster and effectively, If you are in need of one or more of the aforementioned benefits, visiting a certified and experienced therapist at Bioviva may help bring you closer to your  overall health and happiness.
N33000: 90 min
 N22,500: 60 min
If you feel so tired and fatigued and extremely stressed then this is the best massage for you. With our very soft and tender touch and with the use of lifting aromatherapy oils like ylang-ylang, mandarin, lemon and lavender, in a very calm, quiet and comfortable room space. 
Your nerves are calmed, you feel revived and rejuvenated both in your spirit, soul and mind. We end this therapy by serving a cup of refreshing hot herbal tea to further calm your nerves.
N33000: 90 min
 N22,500: 60 min
A four-armed massage is performed by two of our therapists in synchronization and has the same effect as two full body massages. The addition of two extra hands means your brain is unable to predict or monitor the motions and pressures of all four hands. This means you are in a better state of mind to 'let go' and this will allow your muscles to absorb and react positively to the therapy. By combining different types of massage techniques, this treatment has a range of benefits.
It eases, lengthens and realigns muscles by applying a combination of pressure point, deep tissue and superficial stimulations.
During this treatment your mind is totally placed in a relaxation mood as it engages the hemispheres of the brain.
N40,000
Duration: 120 minutes
To have a full wellness package, combine this with mineralized steam water therapy. We promise you an unforgettable experience
Hot stone massage improves circulation, relieves stiff muscles, and opens tight joints. Heated river stones are strategically arranged on pressure points by our therapists on the face and body. It relieves stress and muscle tension creating a sense of balance throughout the whole body. We recommend hot stones for people who are highly sensitive to deep pressure.
N30,000
Duration: 60 -90 minutes
Our integrative massage is very clinical and it targets problem areas mainly.
This massage integrates techniques such as Neuromuscular, Shiatsu, Herbal, acupressure, Swedish, reflexology, passive and active stretches in order to specifically address the individual. It is the type of massage specifically used by us to manage patient's pain area like rheumatoid arthritis, sciatica, waist pain and for the male; to prevent male related swellings and pains around the groin area.
It can be combined with aromatherapy steam and sauna treatment for great result and maximum relaxation.
N35,000
Duration: 60 -90 minutes
This is our signature massage and our clients have fallen in love with this amazing healing therapy. What an amazing experience to have in our purposeful healing room! Water is extremely medicinal, so in this therapy we use our hands and water to cause healing for our patients. We have recorded clients with BP recover drastically after  the first treatment. what about our clients with rheumatoid arithritis? We have managed their pains so well with our hydro massage.If you are the type that exercise regularly this is the therapy for you. This will bring great relieve to your sore muscles, scientifically proven as one of the best spa therapy to experience after your gym exercise and workout.
N35,000
Duration: 60 -90 minutes
This massage is designed for individuals who are experiencing pains all over the body, especially the joints. We Provide stress release from tension and chronic pain during a deep tissue massage and we walk deep into the body tissues..
If you have chronic pain in your body then you need a deep massage.We can also combine this with hot towelling and sauna to further soothe and relieve pains by providing great comfort at the end.
OPTIONAL:  a sauna bath could be highly beneficial prior to massage.
N25,000 – 60 min
N32,000 – 90 min
Couples Massage: A Blissful Retreat for Two
Indulge in the ultimate relaxation experience with our couples massage at Bioviva holistic spa. Nestled in the heart of tranquility, our spa offers the perfect ambiance for you and your partner to unwind and rejuvenate together.
What is a Couples Massage?
A couples massage is a shared experience where two individuals can enjoy a soothing massage side by side in the same room. It's a beautiful way to bond, relax, and escape from the stresses of daily life together. Whether you're celebrating a special occasion or simply seeking quality time with your loved one, a couples massage provides a serene retreat for both of you.
Our Expert Therapists
At Bioviva holistic spa, we pride ourselves on our team of skilled and experienced massage therapists. They are dedicated to ensuring that your couples massage is a memorable and therapeutic experience. Each therapist is trained to address your specific needs, whether you prefer a gentle Swedish massage for relaxation or a deep tissue massage to relieve muscle tension.
The Benefits of Couples Massage
Bonding: Couples massage enhances emotional connection as you both unwind in a tranquil environment.
Relaxation: It's a wonderful way to de-stress and escape the hustle and bustle of daily life.
Quality Time: Spend quality time with your partner while focusing on self-care.
Communication: It encourages open communication as you share your massage preferences with your therapist and partner.
Rejuvenation: Experience physical and mental rejuvenation, leaving you both refreshed and revitalized.
Shared Experience: Create lasting memories together and strengthen your relationship.
Booking Your Couples Massage
To book your couples massage at Bioviva holistic spa, simply give us a call or use our convenient online booking system. We offer various massage options and durations to suit your preferences and schedule. When you arrive, our friendly staff will ensure that you have everything you need for a serene and memorable experience.
Make your relationship a priority and treat yourselves to a couples massage at Bioviva holistic spa. Reconnect, relax, and rediscover the joy of being together in a peaceful and luxurious setting.
A massage therapy technique that focuses on the connective tissue that is layered throughout the body, most impacted between muscles and skin tissues. It is used to re-align the skeletal system to decrease pain and increase mobility and/or blood flow. Daily stress and/or trauma can cause you to tense up. This therapy allows your body to return to its normal resting state.
Duration: 30 – 90 minutes
N 25,000
N25,000
Duration: 30 -90 minutes
One of the great benefit of aromatherapy massage is that it enhances mental wellbeing. You will be connected to yourself and to the universe, a great connection that calms both the mind,body and spirit
Indulge your senses with the essential oil of your choice. This one-of-a-kind massage will further your relaxation desires with all the therapeutic benefits of well blended oils. Ask your therapist which essential oil would benefit your needs.
N25,000
Duration: 60 -90 minutes
Ideal for women after their first trimester to relieve the emotional and physical stresses of pregnancy. Regular massage during pregnancy is great for both mum and expected child, anxiety is reduced, and the risk of preterm or caesarean operation is highly reduced also. 
Recommend this for any expectant mum you know
N25,000
Duration: 60 -90 minutes
This type of massage is done for women after childbirth to give total body relaxation and rejuvenation. It eases sore spots and relax muscle tension. The whole process of childbirth has been a strain on the body, particularly the abdomen, lower back and hips. The upper back might also be sore if breastfeeding and not using a suitable position. A postpartum therapy will increase the flow of blood and oxygen to the muscles, getting rid of toxins. You feel relaxed and refreshed. Massage encourages the body to release endorphins – the natural pain killers and feel good hormones secreted by the brain. It can also speed up recovery from a caesarean section if you've had one, gentle massage to the area thereafter will increase blood supply and help with internal healing. Your overall well-being is improved. You can now cope with the baby blues and postnatal depression.  Massage is an excellent stress buster and mood elevator. We encourage a sauna or steam bath prior to massage
N25,000
Duration: 60 – minutes
The feet and hands are gateways to the body. Through the manipulation of various reflex points on the feet or hand, you will experience a dynamic yet simple approach to good health. All you need is just to walk into Bioviva and ask for foot and hand reflexology. 60mins dedicated to only your hands and foot only will bring unimaginable improved health you will ever be grateful for.
N15,000
Duration: 60 – minutes
Often times the kids are neglected, but seriously they need a very good, soft but firm massage. This will reduce frequent hospital visitation, boost their immunity, boost academic performance and also boost their confidence. 
In Bioviva spa, we have a mother in house, who is very passionate about kids' wellness and ready to assist your kids to reach their peak.
(Ages 1 – 12yrs)
Lomilomi is a traditional Hawaiian massage that uses a combination of massage techniques, nut oils, and sometimes elements of prayer, breathing and dance to restore energy and soothe the body. It is also known as the 'loving hands' massage. The massage works gently yet deeply into the muscles with continuous, flowing strokes, allowing the recipient to relax and give in to the nurturing touch. Bioviva being a Christian spa, the music we play during this therapy is Christian healing music that helps in connecting the patient through to God.
Lomilomi works from the belief that memories are not just stored in the brain and mind, but also in every cell of the human body. The long, continuous strokes of the massage are designed to help the body let go of its old patterns and behaviours, which can cause as many stress, strains and muscle tension. 
The dance and hand movement is a very interesting part of this unique therapy. 
This is Bioviva
N22,500
Duration: 60 – 90 minutes
This is a form of therapy that entails the burning of mugwort leaves. It is a small spongy herb that can enhance healing together with our integrative massage therapy or other types of massages. The leaves are burnt close to the skin's surface using a stick to apply heat.‌ This is a clinical treatment with its origin in China and can alleviate back pain, arthritis, headache, migraine, muscle stiffness and fatigue.
Experience Bioviva
N
Duration: 60 – 90 minutes
This type of massage applies heat therapy on the body through deep tissue massage to bring the body to perfect shape. It will help boost your metabolism, enhancing the immunity power, it will also help get rid of all the toxins. Not just that, it will get rid of stress and anxiety as well. Overeating and indulging in unhealthy food will be eliminated from your lifestyle permanently when you get this massage. TRY it now!
We recommend you get this massage with a herbal steam for weight loss.
N25,000
Duration: 60 – 90 minutes
Thai massage applies gentle on hand pressure techniques on the rope like regulators of the body to promote energy flow, ease pain and relax the body.
It reduces muscle tension and spasm, improves blood circulation, and can treat sciatica, headache, and neck pain. SPECIAL FEATURE: no lotion, no oil, no body exposure. In Bioviva we have an experienced therapist with over 15 years experience in trigger point manipulation and stretches who is ever ready to deliver the best.
N25,000
Duration: 60 – 90 minutes
It is an alternative therapy applied on the client's soft tissue and fascia to help relieve stress. It improves sleep, improves general wellbeing, and improves blood circulation and joint pains.
This is a good pain management technique as the herbs can penetrate deep into the bone and tissue to repair them. This can  be combined with our Thai massage or Swedish massage.
It is great in alleviating neck pain.
N
Duration: 60 – 90 minutes
Special cups are placed on your skin by our therapist and left for few minutes to create suction. This is one of our pain management therapies and it is an effective ancient treatment. It relieves painful trigger points, improves circulation, relieves pain and decreases toxins. It can be combined with our other therapies.
N28,000
Duration: 15:30:60  min
Kahuna Indian Head, Neck And Shoulder Massage
Special healing ayurvedic oil is used to massage your head and neck for holistic healing and balancing.
This gives total healing and relaxation and relieves migraine and sore tissue around the neck. This therapy can also stimulate the hair follicles for hair loss recovery and improve hair growth.
N7,500
Duration: 30:60  mininutes